The contributions and conclusions of the POMW project after 36 months (part 3)
Shindenkans largest project venture in almost 50 years

Project Old Modern Warrior – POMW – a 36-month project course
By Kimu Sensei, early 2014, Chief Instructor Shindenkan Competence and Development centre – Honbu Dojo
Influence from the surroundings, influence from Shindenkan, and influence from the participants on POMW
The difficult start-up period and the challenges along the way, part 3
It must be underlined that this article is from relatively new marksmen, who had absolutely no experience with the Danish shooting and marksmen society BEFORE the POMW project started in 2010, and therefore they try their best to do an objectively description of what new shooters and marksmen can experience through 19 different shooting associations (clubs), if they wish to fulfill their full potential and obtain to be as good as possible shooter in shortest possible time. The unusual for these new shooters is perhaps, that they have all been members of an association, chairmen of local associations, national members of an association board in the Danish "world" of associations in periods at between 20-35 years, and thereby have a high level of experience with the martial art and sport nationally as well as internationally together with a wide experience with other larger types of sport in Denmark. But as mentioned, absolutely no experience from the Danish Shooting Society. Please also bear in mind that we all love to shoot and therefore we would like to contribute to the development of the shooting society. The better width, the better top elite and the better the chance for redemption of ambition as Top10 shooter nation in the world. Therefore is this article very much relevant, if the shooter societies including local and national association leader wish to develop and improve the shooting sport in relation to the issues, which are generally known and also described in a diplomatic way in the IDAN report in 2012. The article is written as diplomatic as possible thus direct with experiences and examples where it is relevant.
The POMW project has achieved spectacular results, which have been noticed internationally, but is haven't been without challenges.
Internally in Shindenkan there have generally been a very large support, enthusiasm and curiosity, but like any democratic organization, there have also been addressed critical questions to Shindenkan's till date largest competence project, both in terms of resources economically, in terms of resources internationally and nationally in hours of learning.
Externally we unfortunately quite fast found that many shooting associations have a different culture in relation to members who "go all in", and it is the perception of all the chief instructors, that they were not particularly welcome and were both directly and indirectly opposed.
The recent decades have shown that martial art and sport have been very much political, but it is nothing compared to the shooting sport! The Danish shooting society is extremely political who don't stand back for the parliament – this was a big and unpleasant surprise during the POMW project, but constructively and positively seen, this led to the fact, that the POMW project move outside of Denmark, the establishment of the shooting association SDKSkyt, and an extremely large civil as well as military professional network.
IT was not the original plan, but it was the consequence of the somewhat unfamiliar shooting society, like mindset and behavior, which rules in many Danish shooting associations. It is normally not like this outside Denmark, and the mindset and behavior is much better with our Scandinavian neighbors, as the actively have acknowledged that these issues ruled, and they have monitored and handled these issues through many years.,
We had no choice, as they in Denmark quite actively prevented us from shooting and later they also reacted when we established our own shooting association. Luckily Danish Shooting Union and DGI (Danish Gymnastics and Sports Associations) are in the process of handling these issues, and last year they issued a comprehensive report about the Danish shooters, which possibly could give an explanation on these obstructive experiences.
Within martial art, there can also be a few black sheep and leaders of few associations and organizations, who have an unfortunate societal perception of democracy, mutual respect and the Danish law on associations, but we experienced this will a total of 19! Different Danish shooting associations. It can't be a coincidence, and we hope that, now where The Danish Shooting Association have changed to be Danish Gymnastic and Sports Federation Shooting, that Danish Gymnastic and Sports Federation and Danish Sports Association, which Danish Shooting Union is a member of, have a close cooperation regarding such obstructive issues, which should be reduced significantly.
The strangest thing – from our point of view, was that the chief instructors and I just were new pistol shooters, which were very active in shooting. We came from nothing to a 100, with several hours of dry firing every day and several weekly shootings, with a large amount of shots. In connection with my increasing shooting skills, I was rewarded with invitations from both national as well intercontinental to the world's best civil as well as military shooting instructors, who would really like to teach me more and learn more about the POMW project.
In short term; We after the best model where we in the shortest possible time, could realize our potential and understand the essence behind shooting, so that we could contribute actively to the sport, so that new shooters should not reinvent "the Wheel and the Deep Dish", but get it all served on a golden dish with guarantee for success, – just like we do it in Shindenkan.
It turned out, that the Danish shooting society was very much against this approach!
It came as a big – no a giant surprise to us. We couldn't understand, that tolerance, curiosity and open-mindedness, so to speak were non-existent.
Especially when they saw the results we achieved in short time. Why would the shooting society not support us, in realizing our full potential as shooters? And thereby pass it on to other new shooters?
We believe that in every other sport, would someone like us, be welcomed with open arms – just not within the shooting sport.  Here was the primary subject not the sport, but something totally different. It was a giant surprise to us, as it is quite normal and would be expected for all sports with public economic support, that the sport itself is the primary, not something secondary or tertiary.
We have all had the experienced that people laughed in the beginning at us and our daily dry firings and several weekly concentrated practice shootings. We have also experienced that people called us things, which not should be repeated her, as we progressed through the division requirements in record speed.
We have also experienced to receive obstructive, destructive and misleading advises about the professional shooting and tried to prevent us from developing our shooting skills. We have all of us also experienced to be met with misleading and obstructive harassments and wrong starting points in the Danish law on weapons, federal and association articles from chairmen and board members, who intended to stop our shooting development. Several of us were informed that we should "know our position and you must not thing you are anything special" – it was like a déjà vu of the "spirit from the Godfather movies".
If it was because we interfered in leadership, practice and management and at shooting association, we would have understood the reaction. But that wasn't the case, – we were polite and calm.
The starting point was alone our record-fast shooting development, high frequency of practice and our targeted approach to learn a new technical competence. In addition, we were able to contribute with the mental attitude and development, which is so important in shooting sport – which our results also quite fast proved, as the technical skills increased more and more.
We also created hope among many Danish shooters, who through many years tried to change the condition without luck, in a system, which they felt had not developed since they started shooting – and often many decades ago, which means a very traditional conservative and inflexible organization and structure, but with proud traditions.
Moreover it is also very old shooting associations, very often more than 100 years old, where within the martial art, the associations are usually only maximum 50-60 years old.
Of course there is also the difference, that the shooting associations started in the 1860's on request from the State with economic support, with the intention of the defending the country in mind, whereas martial art in Denmark was initiated because of curious and innovative individuals in the 1960's, who would have to seek competent instructors outside Denmark, mainly from Japan.
Rifle and pistol shooters diversity, vision and battling
Pistol
There is a big difference on rifle and pistol shooters. Riffle shooters are very social both inside and outside the shooting range. For pistol shooters they are mainly social on the shooting range but not outside the shooting range.
In addition to the "war" between rifle and pistol shooters, then the atmosphere is usually very different.
Even within pistol shooting there is also a "war" between the traditional lane shooting and the new practical shooting like IPSC, PPC etc.
Many shooting associations have absolutely no wish to welcome the practical shooters, and they often do their utmost to press the out of the association again, by using methods which don't comply with the law of association plus a couple other laws.
Practical shooters are often named "Combat Shooters", "Thug Shooters", Machine Gun Shooters" and other less flattering words by the traditional lane shooters' boards and association chairmen.
But very often IPSC shooters experience, that young unexperienced shooters have a big interest for IPSC and these shooters personality, and often they would apply for an IPSC A license, which is considered to be a very cool thing. That often annoys the traditionalists.
Rifle shooters are much more social and relaxed. They are more "Family Denmark", where more than 50% have a hunting license. It is very often very cozy and they have a different mentality, where you can focus and celebrate each other's successes, than focus on each other's failures and learnings. It is often very gentlemen-alike.
It is often opposite with pistol shooters, the larger the caliber they shoot with the more movement is involved.
In general you can say, that the larger the caliber, the larger is the group you will find, the more often you will find shooters and leaders who are gloating, defames others and highlights themselves at others' expense, they lack respect for others, and often perceive rules are for others, but not themselves. That was the impression we were met with as new shooters, and we have never before experienced that in other sports.
We have noticed that it is often a very Danish phenomenon, sometimes European, very rarely American or Asian.
There is a big difference on the traditional lane shooting and the practical shooting, which I very well can understand, is defined as the formula 1 of the shooting.
They can't live without each other, as the traditional lane shooting, from my point of view, POMW experience and results, is the fundamental condition in order to learn the basic shooting skills the optimal way, correct, – without hustle and bustle, and with the time go into debt with the time for refinements and physical as well as mental attitude.
There is no time for this in practical shooting, and therefore will many traditional shooters fail, if they haven't acknowledged this issue of reality and the diversity of competences and haven't prepared for it in advance.
The difference in skills, are both in technical shooting but mostly mentally but also in the attitude.
It is a very big step-up professionally in all view, and a practical shooter who wish to be elite shooter, cannot just make 1-2 x 30 wet firings 3-5 days a week, but need to perform 5-10 times of this number of shots and thereby also 5-10 times of the cost, but not necessarily on the same time.
50% of us POMW IPSC participants reached one of the two first places under Danish Shooting Union's and Danish Shooting Association's A-license test. The consolidated shooting experience for every one of us were between 2-10 months, where the other shooters on the team were very experienced lane shooters and people with experience from the military and the police with 5-35 years of shooting experience.
All chief instructors were at that time shooting Danish 1st division standard in lane shooting.
The tests and the matches don't lie, especially not if the results are very clear. Despite that all the chief instructors have regularly experienced to be called "Combat Shooters", "Machine Gun Shooters" and things like that, and that people like us ruined the shooting sport, and "who the f… do you think you are?"
Rifle
The above experiences were war primarily within pistol shooting, but within rifle shooting they have the same issues, but not as significantly as with the pistol shooters. Here we talk about shooters and not associations leaders who set the agenda. Dette var hovedsagelig indenfor pistolskydning, men indenfor riffelskydning opleves der også samme problematik, blot ikke så ofte og markant som hos pistolskytterne. Her taler vi om skytter og ikke foreningsledere, som sætter dagsordenen.
I will however stress, that after my POMW rifle experience, it is not as bad as within the pistol shooting but the conservative rifle traditionalists are absolutely present.
Rifle shooters often eat together, and I must admit, that even though I shoot on electronic Kongsberg targets, then I often walk the 100 meters to the targets together with the hunters for the simple reason, that it is very cozy. And if the weather is fine, then the 2×100 meters walk is absolutely a great pleasure.
There is a big difference on the openness, development of skills, mentality, attitude and motivation between pistol and rifle shooters, and the different shooting disciplines.
Maybe it is because many rifle shooters are also moody hunters, who just like anglers have a great respect for the nature and want to spent time on it, that there are less issues with rifle shooters.
The hunting federation have – despite political instability and fragmentation – exactly in 2012  established a new development plan too, which among others resulted in an updated shooting leader and shooting instructor course with focus on a common standard regarding pedagogy and professional skill, together with a new hunting test which is more difficult, as the assumption is that  you in fact can shoot and hit the target!, and remember what you shoot, and if are you aloud to shoot that animal.
However, my experience and other practical rifle shooters experiences are there are the same issues for rifle shooters as for pistol shooters, just to a lesser degree – and there is more gentleman ship.
I remember one of the first times I was shooting repeatedly as fast as I could on 200 meters with two magazines, – which means without moving my eye optics and firing a shot very 1-2 seconds, I was not totally satisfied after the 30 shots, as I from shot 20 to shot 30 due to heat waves lost sight on the target so it could not see the target optimally. The Kongsberg target monitor was placed in a way, so that I could see the result after each shot without moving my head, but only the eye. The Kongsberg monitor was moved from the usual place therefore it was more or less not visible for others than me. I got the shooting exercise from my LRS chief instructor, who have been in the absolute top of the world elite through decades, as an exercise, technical and mental focus task.
What I didn't notice, was that while I was shooting, there were a number of competition shooters both inside and outside, who were shaking their head as a reaction of my shooting speed and my way of exercising – just like all instructors experienced during POMW Pistol.
As I wasn't totally satisfied, I said that I had a hard time to see the target due to heat waves and asked what I could in order to avoid it. I didn't get an answer on this question but an aggressive reaction from an elite shooter, who asked if I was a millionaire, when I just like that could waste the fired shots, and that I couldn't hit a s… in that shooting frequency!
Tempered, I didn't react, but and old hunter and former top competition shooter, went quietly to the Kongsberg monitor and said with a big smile and a twinkle; "Well, Kimu is quite good to hit the target, – 298 points out of a maximum of 300 is not so bad at all, when he shoot in that INSANE speed.
Then there was an outcry, but several people began to laugh and in the meantime the old hunter answered my question "Kimu, either you can decrease the speed, so that the rifle barrel can cool down, or you can breathe before firing the shot or put on a shimmer ribbon.
I was very happy for that information, when I as new rifle shooter only had been shooting and read about rifle shooting for almost one month, and thereby was missing a great deal of practical base knowledge.
I decided to give the rifle some cooling time and I gave space to a new shooter and a cup of coffee for myself, and then I walked out.
I didn't get far before I another elite shooter attended me and expressed the same attitude I just heard in the shooting range.
But when an older hunter quietly noticed the result, the elite shooter eye was wide open, was very offended, and turned around and walked away.
I was completely surprised, but another old hunter patted me on the shoulder and said: "Kimu, don't mind it, it is his problem, – furthermore everybody can see you can shoot! – And then at least on the same level as they do … but probably also better, and that quite unpleasant for an elite shooter to realize…..
During the selection process, I have also experienced elite shooters in the absolute world elite, loudly complain about "that I technically did this and that wrongly – and my triggering was like s…". But when we have been shooting on the same level or if have been shooting better than them, then they don't apologize or ask interested to, where I have learned to shoot like that or who learned me to shoot like that, but instead they have excuses like "I had a sore back", "the wind direction was impacted them", "they don't know the rifle good enough", "the ground the lied on was uneven due to stones etc. etc.
But the truth is, that the things they criticize me for, it what I have learned from some of the world's absolute best civil and military shooting legends, who have won all the medals there is to win on the international scene and very often for more than 20 years, and they have also learned to shoot by some of the best shooting legends of all times.
I have unfortunately only experienced in Denmark – never in USA or outside Denmark. In USA it is your result which counts, and not how long time it took you to reach these results. In USA it counts how you reached your results and what exercise process you have been through, as people here happily want to learn and do better than you and everybody else – and preferable as fast as possible.
Therefore I have primarily focused on the joy of shooting – outside of Denmark. In Denmark I only enjoyed it with shooters who share the same opinion and mindset as I have. In fact three of my best top 5 shooting experiences were in Denmark, where shooting, social activity and learning made perfectly sense. Those experiences I will remember this experience for the rest of my life.
A new but experienced shooter, were interviewed to a shooter magazine and he gave his opinion on the shooting society;
"…but it is also a sport with a very different culture both for shooters and volunteers. Motor sport is an individual sport, where everything is about to go racing. They never receive any economic support and the board of associations only task is to keep the race tracks in good shape. It is different with shooting, where it is not just about shooting. I therefore think it is very difficult for people from outside to join a shooting association. If you only join in order to shoot, then you will feel that you are not a part of the community. With regards to the question if pistol shooters are less social than rifle shooters the answer is: – There is really a big difference. Pistol shooters are only social on the shooting range. Almost all of the pistol shooters have their own pistol, and if somebody has bought a new pistol, then the typical reaction is that everybody would like to hold it and try it. But we don't drink a beer together afterwards. Opposite the rifle shooters spent all their time in the in club house, and when they shoot, you often see families who shoots together with rifle. Is there a tendency that pistol shooters seem to like to complain all the time? I think there are many nerds among shooters, as it is a very introvert sport. My perception is not at pistol shooters complain more than rifle shooters. I just think they are more active in the debate and it turns the question into a new direction: – Contrary I am convinced that they shoot more than rifle shooters. It is quite normal that a pistol shooter, shoots two to three shootings of 40 rounds in one evening and then they also shoot some high caliber as a supplement before they go home".
Approx. 8 months before the POMW project I wrote to one of my pistol chief instructors as follows;
"… With a starting point in this, with our martial art background and as elite sportsmen; After 4½ month shoots 50% of the chief instructors above 273/300, free shooting mark and DK 1st division limit, the other half shoots DK 2nd division, 240-262/300. All have been invited to the respective association's division teams, which they say "never ever happened before with new shooters after 4½ months of shooting – but they are natural talents". POMW have created an outcry in the shooting world, the bigger the outcry, the bigger the caliber, and a lot of rumors! Which you can also read from the above – some more fantastic than others, – and some totally far out, where you think that they are ready for the mental ward…
The interesting case for you is perhaps the following statistics from the real Danish world of shooting associations;
100% have moved to another association due to harassment and counteract from the association chairman and the board
100% have experienced a hierarchical "kingdom", with a more or less misuse of powers and different own interpretations of the articles of the shooting association, Danish laws and association guidelines. 
The classic disciplines pistol and rifle have their own conflict and denigrates each other. 
Classic disciplines as standard pistol and rifle have very often their own conflict and denigrates high caliber shooters, IPSC, PPC, Steel and also terrain shooters; "Combat shooters!". 
The public stereotype view on the image is correct in more than 67% of the shooting associations; 80% drinks coffee, bear, smokes and keep cozy and 20% in fact shoot regularly – overrepresentation of single and divorced men, couples without obligation and many who are not interested in conversations. An overrepresentation of alpha males, alpha females, "certain special types" in health, psyche and often extreme opinions, – increasing in line with the caliber.
100% have experienced normal functioning shooting associations – after a couple of unsuccessful tries…"
The quest for answers – why did we experience this in 19 Danish shooting associations on Zealand?
We came with a humble attitude when we attended the different shooting associations. We would like to see how far we could get by excursing the handling every day, exercise for several hours every day, exercise more hours at every shooting exercise several times a week, complied with all legal as well as all provisions in the articles of associations, contribute to the associations with supporting activities, take all necessary shooting courses on the highest level and search and engage the best shooting instructors nationally as internationally, so that we could learn to shoot on shortest possible time.
Within the world of martial arts and in all other sports we know off, are such members an absolutely dream to get into an association. But not in the world of shooting. It was a very big surprise to us.
Instead we were met with distrust and both obvious as well as hidden harassments from the association's leaders, which we have never experienced before despite most of us, have between 20-35 years of experience with voluntary and unpaid associational and organizational work.
We were questioned to our motivation from what our agenda was since we were educating our own militia! – to if we were up to take over their association, and why the f… we were shooting so much, shooting with the best national as well as international, and thereby draw attention to ourselves and also so often. As it was very unusual to do so in the world of shooting, as if we didn't know our place.
It is not always nice to attend a sports association where you don't feel like you welcome, because you wish to learn the sport as fast as possible and therefore also exercises a lot. It is not logical – and it a lack sportsmanship….
We experienced that the shooting society "educates" the new shooters to a certain perception through an active use or rather misuse of the Danish laws.
This happens through transport permits and local rules for new shooters, when you don't have a shooting permission (Skv2 permission) which you cannot achieve before two years of activity in a shooting association.
As a minimum, you have to get your presence registered in you shooting association at least 4-6 times a year for a period of 2 years, where the chairman of the shooting association need to approve you inter order to apply for a shooting permission (Skv2/permission to carry a weapon) for you, and the application process can take between 2 weeks to 12 months.
12 months, when the chairman of the shooting association, unfortunately repeatedly to send in the legally required documents, so that the application process can be launched.
This also happens with the Skv4 permission – association weapon which are quite important, as it is crucial to shoot with the same weapon and sights every time, as it will give an uneven analysis and learning curve for a new shooter.
Transport permits (TP) are mandatory, when you need to practice in several shootings associations, as the most shooting associations only have practices once or maybe twice a week.
Here experienced all the chief instructors, that either the board members of the shooting association unethical abused their power and expected "presents" or "humble subjection" in order to sign these TP on a regularly basis, to direct harassment and abuse, by refusing to sign the TP or protracted this with all sorts of bad excuses, which harmed the practice. As an example hereof, an association board tried to prevent, that a chief instructor received a TP the day before he was going to shoot for his Danish Shooting Federation Danish Shooting Association IPSC A-license (DSkyU DSF IPSC A-license). In this situation another shooting association luckily helped, so that one of the chief instructors could attend his IPSC A-license test course – with a borrowed pistol.
Other shooting associations have also abused the situation economically with an regular requirement,  that all members must shoot 3-6 months with caliber 0.22, then with a revolver and then with high caliber pistol, and at each transition, the shooter mush pass a test with a minimum  requirement.
An example was that a shooting association had the rule, that all shooters should have a professional skill in three steps; 0.22 pistol, revolver and at last 9 mm pistol. The requirement for each step was only 200 points. I could very well understand the idea in this concept for new shooters. But I couldn't understand why all new shooters were required to shoot between 4-6 months with every weapon, whether the shot 200, 210, 270 or 300 points. If you then add, that you already have a DSkyU DSF IPSC A+ license and are an international completion shooter and at that time shot between 5-10,000 shots per months, then it suddenly don't make any sense from a professional skill point of view. The only thing is that we are all just – bricks.
Unless of course the main purpose is to enforce a general rule, which put the new very active shooters economically under press with cash payments, if they don't want to go the traditional way with few exercises and few shooting sessions. All new shooters who don't have a Skv2 (weapon permission), must therefore first rent a 0.22/revolver/pistol, can then buy ammunition and possibly targets and  if this new shooter shoots 6-10 times more shots than old shooters, then it is a gold mine for the shooting association.
If you try to oppose you get the message, this is a general rule in most of the other shooting associations, otherwise you can stop shooting, or do what other new shooters do, if you don't like the conditions, then….. Yes, this is what many people do, when they face these conditions.
But in the spirit we are raised within Shindenkan with almost 50 years of history in Denmark, then our curiosity was aroused and we decided to closer investigate, the mechanisms and causes to these reactions from the rational world of shooting.
Luckily we got help to this through a newly released report containing 195 pages from Danish Institute for Sports Studies (IDAN) initiated by The Danish Shooting Associations (DDS) together with a number of informative information on www.skytten.dk about expectations of targets, positions and development. Supplemented by lots of interviews of experienced elite shooters, regular shooters and highly placed organization staff in the two shooting federations.
The quest for answers and indications of; Why?
Why did we experience this opposition, attack, undermining and suspicion in Denmark?
The Danish shooters from DDS IDAN report 2012;
There are approx. 172,000 shooters with a hunting license (2013),, approx.900 hunting associations and the hunting federation with approx. 100,000 members is one of the largest Danish "green" federations. Approx. 6% of all hunters are women. Since 2008 there have been a 40%- increase in shooters who get a hunting license.
In Denmark there are approx. 770 shooting associations and consolidated 70-75,000 association's shooters, who are a member of a shooting association or more than one association membership. Most of the shooting associations are members of the main federations DGI Skytter (Danish Gymnastic and Sports Organization Shooters – previously DDS) and/or Dansk Skytte Union (Danish Shooting Union) under DIF (Danish Sports Federation).
The average Danish new hunting license shooter is;
Male, 36 years old, employed, children living at home
The average Danish association shooter is;
Male, 51 years old, employed, no kids living at home,
If we go further into the DDS IDAN report from 2012 about the Danish association shooters;
50 % probability for hunting background,
17 % are affiliated with the military,
"tradition" for relatively autonomic local associations,
50% of all members are family related
The shooters shoots in average approx. 250 shots 0.22 and approx.45 shots of larger caliber
The average shooter shoots or is social every 3-4 week, equal to 10-15 times a year,
18 % shoots or are social twice a week
2 % shoots or are social up to more than 4 times a week
Approx. 50 % only shoots with riffle,
34 % only shoots with pistol only shoots pistol.
82 % have been shooting for more than 8 years
Approx. 50 % shoots because of the social activity,
83 % of all shooters don't get a structures shooting education
– And more that 50 % are not interested in this education.
51 % of all shooters participate in competitions.
86 % think that their association management is competent and skilled.
The coaches and instructors skills are also assessed with great satisfaction.
Existing members means, that the association welcomes new members in a good manor.
Internally in DDS/DGI they work with a so-called 80/20 principle.
In brief the principle is that 80% of the attention in associations is focused on the social community, while the residual 20% is about the shooting sport.
In that optics the social element is a more important driver and the self-understanding in the association's daily work than the shooting sport itself.
Conclusion; the shooters professional skills and structure in these skills;
Most of the Danish shooters participate in completions, without having received education through a structured common exercise. Is this optimal seen from a national result and skills point of view? Continentally? Internationally? according to the national target of a top 10 ranking in the world. Or is this in context with "It is more important to participate and keep cozy, than to win, according to DDS/DGI so-called 80/20 principle. Is this target compatible with the average Danish shooters life cycle, motivation, willingness and interest for a structured education, exercise and comparable standards? Is the red thread visible and understandable, so that the target can be reached over time? And will the economic reality where the shooting society within a 10 year period will receive the same level of public economic support like other sports with top 3 ranking targets?
Shindenkan – from the federal board ongoing statistics and analysis from 2012;
50/50 split between males and females
50 % between the age of 5-14 years
50 % between the age of 15-70 years
25 % are family related
80+ % practice at least 2 times a week
80+ % practice in periods every year for more than 3-4 times a week
100 % receives a structured local, national and international education at every practice
100 % learns gradually to perform under maximum pressure e.g. at graduations with between 300-500 spectators
100 % practice all armed an unarmed techniques through progression and standardized education with an emphasis on the most optimal and efficient competence learning
Tradition for a strong cohesion and development among the local associations through a federation
95+% think their association leaders and instructors are competent and skilled
Internally within Shindenkan we work with a so-called 80/20 principle.
In brief the principle is about, that 80% of the attention I association is about the sport itself while the residual 20% is related to the social community.
In this respect it is the sport itself which is the driver and the self-understanding in the association's daily work than the social element.
Summary and indicating conclusion supported by IDAN's proposals
Comparison of structural disciplines in terms of competences – in brief;
A Shindenkan exerciser can practice wise be compared to 2% – 9% of the shooters
A Shindenkan exerciser can structured educational be compared to 2-3% of the shooters
A Shindenkan exerciser can multi competence wise be compared to 1% of the shooters
Under maximal performance pressure practice, a Shindenkan exerciser can be compared to less than 1% of the shooters, s shooters often shoots 5-10 at the time in one shooting range or an IPSC Squad with 10-30 shooters
A Shindenkan exerciser have an average age of 20-30 years of age, whereas the shooters are 50-60 years of age
80/20 – principles at Shindenkan and the shooting community is direct opposite and the attitude as a team, values, cooperation and common development is therefore very different
The often opposite differences, maybe explains the very different opposite culture but also the purpose with our respective sports.
The IDAN report was inquired by DDS, DDS now DGI have been aware of this issue.
But one thing is a report to reaction and implementation and thereby change and development.
The comparison has been made between DDS and Shindenkan, but since many shooting associations are both members of DDS/DGI and DSkytU/DIF, so of course there will be overlaps.
But if you read the purpose clause on DSkyU/DIF homepage then it is quite close to Shindenkans and thereby opposite to DDS/DGI.
When IDAN's report was presented in December 2013 for all DDS/DGI's top delegation, the following was said and highlighted from IDAN's conclusion;
IDAN have found that there are four types of shooters, which both the associations and DGI on county level as well as country level should have in mind, when they recruit new members and they develop new activities.

The social shooter – the community traditionalist (this is the largest group – here plays the community and the social life an important role)
The leadership shooter – the lifestyle practitioner (this type of shooter have a formal role and takes part in defining the association's culture)
The mental shooter – the individualist (this type is a younger shooter with a few years of membership and is primarily pistol shooter)
The sports shooter – competition oriented (this group have many younger shooters where it is the sport itself which is the driver)
New thinking

Henrik Brandt, Managing director of IDAN, followed up with a wide orientation about the development within sports, both for commercial self-financing sports as well as those who take place within an association with economic support from Danske Spil. He had numbers of examples that available sport activities within the private sector were a success even though they compete and market conditions.
He also took the opportunity to challenge the shooters with questions like "Why should you have economic support, when private suppliers of sports don't get any support?"
Then he pointed that more women have to get into the associations and boards, in order get new ideas and innovation.
The shooters haven't been innovative. Big changes so far have been to change a shooting target or a shooting program which is changed from 10 shots to 5 shots. The organization have implemented air shooting, without having and overall plan explaining what they want to do with the air shooting, Jens Andersen said.
The association as a social gathering place – Is that the associations finest task (for the time being)

There are limited practice offers
Few member practice with an instructor
Are more practice offers the way to recruiting and retention?
Focus on shooting – is for many the way into the association
More focus on shooting can create a more open association which will be more open towards the society
This article belongs to a series of final POMW articles, and will answer questions like;
How and why was POMW project set up?
How was it structured and how was the process?
What experiences were most instructive – both positively and negatively?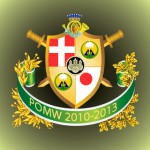 Retrospect; Is there something in the process, which can be done more efficiently or effectively?
Ambient influence Shindenkans influence and participants' influence on POMW
And other questions
Warning: Use of undefined constant is_front_page - assumed 'is_front_page' (this will throw an Error in a future version of PHP) in /customers/8/5/f/jokokan.com/httpd.www/pomw/wp-content/themes/wp-simple/parts/blog-tax.php on line 8 Warning: Use of undefined constant is_front_page - assumed 'is_front_page' (this will throw an Error in a future version of PHP) in /customers/8/5/f/jokokan.com/httpd.www/pomw/wp-content/themes/wp-simple/parts/blog-tax.php on line 17